Portugal
Portugal Passport Ranking
The Portuguese passport currently ranks on the 5th place according to the Guide Passport Ranking Index. It provides visa-free access to 189 countries. This makes it one of the most desirable passports in the world with a very high mobility score. Portuguese passport holders have visa-free access and visas on arrival to countries such as Brazil, Japan, United Kingdom, Taiwan, United Arab Emirates, United States and the entire European Union allowing almost instant travel worldwide. Portuguese passport holders do however require a visa to enter about 40 destinations in the world such as China and Russia.

Portugal Passport Ranking
The Portugal passport ranking relative to other global passports is calculated by adding up the number of countries that allow Portugal passport holders to enter without a visa (i.e. visa-free countries) and those that allow Portugal passport holders to enter by obtaining a visa on arrival (i.e. visa-on-arrival countries) or an electronic travel authorization (eTA). There are currently a total of 143 Portugal passport visa-free countries, 34 Portugal visa-on-arrival countries, and 12 eTA destinations.
Altogether, Portugal passport holders can enter a total of 189 destinations—either without a visa, through a visa on arrival, or via an eTA. As a result, the Portugal passport ranks 5 in the world.
Separate from these Portugal visa-free countries and visa-on-arrival countries, there are 40 additional destinations which Portugal passport holders either need a physical visa to enter or an eVisa (i.e. visa required countries).
About Portugal
The Portuguese Republic consists of 18 districts and is located in the European Union. It borders the North Atlantic Ocean and Spain. The most important districts are Lisbon, Porto and Setubal. Portugal has a surface area of 92,226 square kilometers and is therefore one of the smaller countries in the European Union. Its climate is maritime temperate with a warm and dry south and a cool and rainy north. The terrain is characterized by a mountainous north and a flatter south.
The overall population is over 10.2 million people. The capital of the country is Lisbon, which is also the most populous city with more than 505,526 inhabitants. Other important cities are Porto, Vila Nova de Gaia, Braga and Amadora. The largest airport is Lisbon Airport (LIS) with 31 million passengers per year. This makes it 16th busiest airport in Europe. Lisbon Airport has flight connections to every continent across the world.
Portuguese culture is influenced by the mercantile and colonial explorations of the country. Christianity is the most practiced religion. The official language in the country is Portuguese. The legal system is the civil law. The government type is a semi-presidential republic. President Rebelo de Sousa is the chief of state and Prime Minister Antonio Luis Santos da Costa is the head of government.
The official currency of the country is the Euro (EUR) with the current exchange rate being EUR 0.84 to the USD. The country has an open economy, generating a GDP of approximately $372 billion, making it the 20th largest economy in Europe. Its citizens have a per capita income of $36,246. The GDP is mostly made up of 2 key sectors, which are services and industry. The country's main goods of export are textiles, clothing, footwear, paper, chemicals, grain, potatoes and vegetables. The Portuguese GDP is stable and their economic deficit is further reducing.
Portugal is filled with a variety of urban and natural tourism destinations and attractions. The nation has 17 UNESCO World Heritage Sites. It is known for its picturesque towns and different cultural facets due to its exploration history. Some of the major destinations include the capital Lisbon, Torre de Belem, the Convento do Christo, the Geres Mountain Range, the Castelo de Guimaraes and the Silves Castle. The country has a total of approximately 16.3 million tourists visiting every year with the majority originating from Europe.

The Portugal passport is one of the most powerful and most desirable passports in the world. It provides its holders visa-free access to more than 190 countries and territories.

Portuguese citizenship can be acquired in a number of ways, including by birth or descent, naturalization, marriage, or adoption. Individuals can also apply for Portuguese citizenship after 5 years of acquiring a Portugal Golden Visa.
Portugal Golden Visa Program
The Portugal Golden Visa Program, also known as the Portugal Golden Residence Permit Program or ARI, was established in 2012 to provide applicants from outside the EU and EEA, as well as their families, the opportunity to obtain a special residence permit in 6 to 9 months by investing in a 5-year real estate investment in the country. Applicants can apply for a Portugal Golden Visa through the following options:
Investing in new real estate properties with a minimum value of €500,000, or real estate properties that require renovation with a minimum value of €350,000. There is also the option of an individual investing in multiple properties with a total cost not lower than €500,000
Portugal Golden Visa comes with various benefits, including the following:
Visa-free access to Schengen countries
Eligibility to apply for Portugal citizenship after 5 years
Investors and their dependents have the right to live, work, and study in Portugal
Allows legal family dependents to acquire Portugal permanent residency permits
Ability to maintain Portugal residency by just visiting the country for two weeks every two years
For personalized information on how to apply for Portugal Golden Visa, contact Guide Consultants through the following options:
Book a free consultation today with our Citizenship and Golden Visa advisors at Guide Consultants
DO I NEED A VISA?
Check if you need a visa
PASSPORT RANKING
Check your passport ranking
Latest News and Articles
17 January 2023
Russia negotiates Visa-free regime with Bahrain, Oman, and Saudi Arabia
16 January 2023
Cambodia Signs Visa-Free Agreement With The Maldives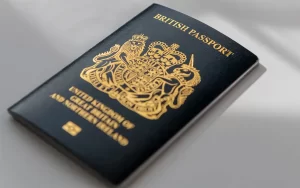 12 January 2023
UK government to introduce new passport fees next month