Vanuatu
Vanuatu Passport Ranking
The Vanuatu passport currently ranks on the 57th place according to the Guide Passport Ranking Index. It provides visa-free access to 96 countries. This grants it an overall high mobility score. Vanuatu passport holders have visa-free access and visas on arrival to destinations such as Singapore, Russia, Bahamas, Malaysia and the entire European Union. This allows almost instant travel opportunities worldwide. Vanuatu citizens require a visa to enter about 133 destinations. Some countries where a visa is required are Taiwan, the United States and Australia.

Vanuatu Passport Ranking
The Vanuatu passport ranking relative to other global passports is calculated by adding up the number of countries that allow Vanuatu passport holders to enter without a visa (i.e. visa-free countries) and those that allow Vanuatu passport holders to enter by obtaining a visa on arrival (i.e. visa-on-arrival countries) or an electronic travel authorization (eTA). There are currently a total of 59 Vanuatu passport visa-free countries, 36 Vanuatu visa-on-arrival countries, and 1 eTA destinations.
Altogether, Vanuatu passport holders can enter a total of 96 destinations—either without a visa, through a visa on arrival, or via an eTA. As a result, the Vanuatu passport ranks 57 in the world.
Separate from these Vanuatu visa-free countries and visa-on-arrival countries, there are 133 additional destinations which Vanuatu passport holders either need a physical visa to enter or an eVisa (i.e. visa required countries).
About Vanuatu
The island Republic of Vanuatu consists of six provinces. The most important ones are Shefa, Sanma and Malampa. The country is situated in Oceania, in the South Pacific Ocean, east of New Guinea and northeast of New Caledonia. It has a total surface area of 12,189 square kilometers. The nation consists of 83 islands, of which only 65 are inhabited. Vanuatu's terrain consists of volcanic mountains and narrow coastal plains. Its climate is tropical, moderated by trade winds.
The overall population is approximately 307,815 people. The capital of the country is Port Vila, which is also the most populous city with around 50,000 inhabitants. Other important cities are Luganville and Isangel. The country's largest and only international airport is Bauerfield International Airport (VLI), which also hosts the national carrier Air Vanuatu. The airport provides access to destinations in Australia and within the region.
Vanuatu is dominated by ancient traditions with only little influence from its European colonizers. The highest percentage religion is Protestantism. The official languages are Bislama, English and French. The Vanuatu legal system is a mix between the English common law, the French law and the customary law. The government form is a parliamentary republic. The chef of state is the elected President Tallis Obed Moses. The head of government is Prime Minister Bob Loughman. Elections are held every 5 years.
The official currency is the Vanuatu vatu (VUV), which has a current exchange rate of VUV 110 per USD. The country has an open economy, generating a GDP of approximately $820 million, making it the 7th largest economy in Oceania. Its citizens have a per capita income of $2,850. The GDP is mostly made up of the services and agriculture sector. Agriculture is still extremely important as it provides for about two thirds of the population. Vanuatu does not have any natural resources or oil, hence all government income originates from foreign aid, export of fish and taxes. Tourism is also important but has recently been slowed due to natural disasters.
Vanuatu is filled with a variety of natural tourism attractions. It is known for its vast beaches, nature and island traditions. Some of the major destinations include the Mount Yasur Volcano, Port Villa, Luganville, Malekula, Oyster Island and Champagne Beach. The main tourist activities are fishing, scuba diving, watersports, surfing and hiking. The island nation has a total of approximately 116,000 tourists visiting every year with the majority originating from New Zealand and Australia.
The Vanuatu passport is highly desirable due to its high ranking and the many visa-free countries it grants citizens access to.
Obtaining Vanuatu citizenship can be done in several ways, including by birth, marriage, naturalization, ancestry, or Vanuatu citizenship by investment program.
Vanuatu Citizenship by Investment
The Vanuatu Citizenship by Investment program was launched in 2017 and is one of the fastest in the world with applicants receiving their citizenship and second passports in as short as 2 to 3 months, provided they meet the following conditions:
Making a minimum donation of $130,000 to the Development Support Program (the total amount is based on the number of dependents included in the application)
Citizens of Vanuatu enjoy several advantages, including the following:
Dual citizenship
Visa-free travel to more than 130 countries, including the UK
No income, wealth, inheritance, or capital gains tax
For personalized information on how to apply for Vanuatu citizenship, contact Guide Consultants through the following options:
Book a free consultation today with the citizenship advisors at Guide Consultants
DO I NEED A VISA?
Check if you need a visa
PASSPORT RANKING
Check your passport ranking
Latest News and Articles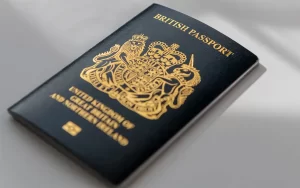 12 January 2023
UK government to introduce new passport fees next month
1 January 2023
Croatia joins the Schengen area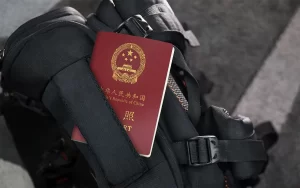 28 December 2022
China will resume issuing passports and visas from January 8th, 2023