Grenada
Grenada Passport Ranking
The Grenadian passport currently ranks on the 35th place according to the Guide Passport Ranking Index. It provides visa-free access to 141 countries. This grants it an overall high mobility score and makes it a desirable passport. Grenadian passport holders have visa-free access and visas on arrival to countries such as Singapore, United Kingdom, Russia, Israel and the entire European Union. This allows almost instant travel opportunities to worldwide prime destinations. Grenadian passport holders do however require a visa to enter about 88 destinations. Some countries where a visa is required are Thailand, the United States and Australia.
Grenada offers a Citizenship by Investment program. After a due diligence process and the necessary economic contribution to the country, applicants can obtain Grenada citizenship and passport within 4 months.

Grenada Passport Ranking
The Grenada passport ranking relative to other global passports is calculated by adding up the number of countries that allow Grenada passport holders to enter without a visa (i.e. visa-free countries) and those that allow Grenada passport holders to enter by obtaining a visa on arrival (i.e. visa-on-arrival countries) or an electronic travel authorization (eTA). There are currently a total of 114 Grenada passport visa-free countries, 25 Grenada visa-on-arrival countries, and 2 eTA destinations.
Altogether, Grenada passport holders can enter a total of 141 destinations—either without a visa, through a visa on arrival, or via an eTA. As a result, the Grenada passport ranks 35 in the world.
Separate from these Grenada visa-free countries and visa-on-arrival countries, there are 88 additional destinations which Grenada passport holders either need a physical visa to enter or an eVisa (i.e. visa required countries).
About Grenada
Grenada is a former British colony consisting of six parishes. The most important parishes are Saint George, Saint Andrew and Saint David. The island nation is situated in the Caribbean, just north of Trinidad and Tobago. It has a total surface of 348.5 square kilometers. The country's terrain is defined by volcanic land and mountains. Its climate is tropical tempered down by northeastern trade winds.
The overall population is approximately over 111,454 people. The capital of the country is Saint George's which is also the most populous city. Other major towns are Gouyave and Grenville. The country's largest and only international airport is Maurice Bishop International Airport (GND). It is named after the former Prime Minister Maurice Bishop. The airport provides access to regional, North American and European destinations.
Grenada culture is a mix of its African, native and European traditions. The majority of the population is Christian. The official language is English. The Grenadian legal system is based on the English common law. The government form is a parliamentary democracy under a constitutional monarchy. The chief of state is Queen Elizabeth the II and the head of government is Prime Minister Keith Mitchell.
The official currency is the Eastern Caribbean Dollar (XCD), it is pegged to the USD at a rate of XCD 2.7 since 1976. The country has an open economy, generating a GDP of approximately $1.8 billion, placing it on the 29th spot in the Caribbean and Latin American countries. Its citizens have a per capita income of $16,604. The GDP is mostly made up of the services sector. Tourism plays an increasingly important role as GDP contributor. Agricultural products such as nutmeg, bananas and cocoa remain very important for Grenadian exports.
Grenada is growing in popularity as a tourism destination. The country is trying to focus more on ecotourism. Main activities for tourists are market visits, hiking, trekking, diving and animal watching. Some of the main destinations include the Grand Anse Beach, the capital St. George's, the underwater sculpture park, and Morne Rouge Bay. Grenada has a total of approximately 500,000 tourists visiting every year. The government is trying to further boost visitor numbers by making the island an attractive stopping point for cruise ships.
The Grenada passport is highly desirable due to its high ranking and the many visa-free countries it grants citizens access to.
Acquiring citizenship from Grenada can be done in various ways, such as birth, residence, marriage, ancestry, or Grenada citizenship by investment program.
Grenada Citizenship by Investment
Launched in 2013, the Grenada Citizenship by Investment program allows foreign investors to obtain legal citizenship and second passport within 4 to 6 months, through one of the following pathways:
Making a minimum, non-refundable contribution of US $150,000 to the National Transformation Fund (the total amount is determined by the number of dependents)
Investing in a government-approved real estate project with a minimum value of US $220,000 or US $350,000 (additional fees apply, depending on the number of dependents included in the application)
Citizens of Grenada enjoy several advantages, including the following:
Dual citizenship
Inheritable citizenship
No taxes on non-residents
E2 investor visa treaty with the US
For personalized information on how to apply for Grenada citizenship, contact Guide Consultants through the following options:
Book a free consultation today with the citizenship advisors at Guide Consultants
DO I NEED A VISA?
Check if you need a visa
PASSPORT RANKING
Check your passport ranking
Latest News and Articles
17 January 2023
Russia negotiates Visa-free regime with Bahrain, Oman, and Saudi Arabia
16 January 2023
Cambodia Signs Visa-Free Agreement With The Maldives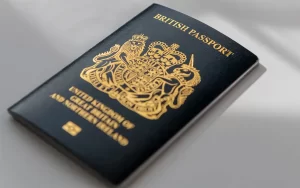 12 January 2023
UK government to introduce new passport fees next month