The World's Most Powerful Passports in 2022
Published on:
13 July 2022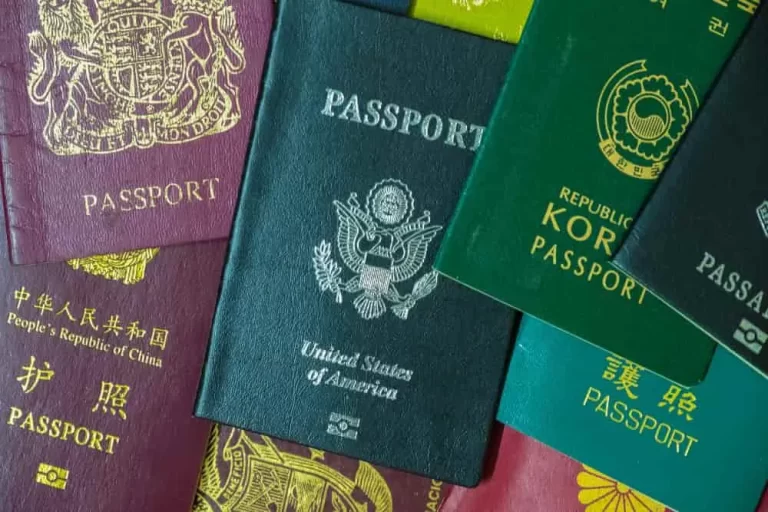 It's a great year to have a Japanese passport! Japanese citizens currently have the most powerful document for international travel at their fingertips. The Japanese passport is currently ranked 1st place according to the Guide Passport Ranking Index. This indicates that holders of this passport are able to travel to 196 visa-free countries throughout the world. This is the highest number of visa-free countries granted by any passport in 2022. Japanese passport holders can travel to countries and regions like Brazil, the European Union, the United Kingdom, the United Arab Emirates, and the United States with visa-free access, visa-on-arrival, or electronic travel authorization (eTA). It's a veritable golden ticket for 2022!
Other powerful passports this year include South Korea, Germany, and Spain. These countries are ranked, as listed below, as the next three top passports to have this year under the Japanese passport. Holders of the South Korean passport have visa-free access to 195 countries, while the German and Spanish passports offer holders access to 194. Holders of all three of these passports can look forward to better mobility and access to international destinations than the vast majority of other countries in the world.
Here are The World's Most Powerful Passports in 2022:
1. Japan (196 visa-free destinations)
2. South Korea (195 visa-free destinations)
3. Germany, Spain (194 visa-free destinations)
4. Luxembourg, Finland, Singapore, Italy (193 visa-free destinations)
5. Austria, Denmark (192 visa-free destinations)
6. Portugal, Netherlands, Sweden (191 visa-free destinations)
7. Belgium, France, Greece, Ireland, New Zealand, Switzerland, United Kingdom (190 visa-free destinations)
8. Australia, Norway, USA (189 visa-free destinations)
9. Canada, Czech Republic (188 visa-free destinations)
10. Hungary, Malta, Slovakia (187 visa-free destinations)
The Finnish, Luxembourgish, Singaporean, and Italian passports all provide visa-free access to 193 countries, but with slight differences. For example, holders of the Finnish passport have access to 145 visa-free destinations, 36 visa-on-arrival destinations, and 12 eTA destinations, while those with the Singaporean passport can access more visa-free destinations (151), but fewer visa-on-arrival destinations (32) and eTA destinations (10). The overall ranking of these passports is the same within the context of the global ranking process.
So, how exactly does the ranking process work? Determining the top passports in the world largely depends on how easily holders can access various destinations. Each country has a visa policy for travelers coming from other countries. Some require extensive paperwork and documentation, while others open their doors to travelers from many destinations. Measuring the strength of a passport depends on how many countries a holder of that passport can access without obtaining a visa. This ranking is determined by the number of countries that are considered visa-free destinations. The strongest passports in the world have the most access to visa-free countries and therefore have the highest rankings.
The term visa-free access refers to those destinations a traveler can enter in one of three ways: visa-free (i.e., countries that allow the passport holder to enter without a visa, visa-on-arrival (i.e. countries that allow the passport holder to enter by obtaining a visa upon arriving in the country), and electronic travel authorization (eTA) (i.e. authorization acquired online before traveling).
The ranking of each passport around the world is the same as the sum of these three criteria. By adding up all the visa-free, visa-on-arrival, and eTA visa destinations, a rank is assigned to the passport that places it in relation to all other international passports. This ranking number is then used to create a comprehensive, ordered list of all passports from best to worst in terms of international accessibility. The top-ranked passport is the passport with access to the most visa-free countries. This year, Japan takes the cake with the most powerful passport in 2022.
To see the full list of global passport ranking for 2022, click here.
DO I NEED A VISA?
Check if you need a visa
PASSPORT RANKING
Check your passport ranking
Latest News and Articles
16 July 2022
The US Extends Validity of Visitor Visa for Saudi Arabia Nationals to Ten Years
14 July 2022
EU Commission Postpones ETIAS Launch Date to May 2023
2 July 2022
Sri Lanka's BOI Launches Long Term Residence Visa Scheme for Investors, Stakeholders, and BOI Enterprises