Cambodia Signs Visa-Free Agreement With The Maldives
Published on:
16 January 2023
Today, 16 January 2023, the Republic of Maldives and the Kingdom of Cambodia signed a visa-free agreement to facilitate travel between both countries and fortify their socio-economic relationships.
This visa exemption measure will be valid for holders of diplomatic, official, and ordinary passports of the Maldives and Cambodia equally.
The visa-free agreement was signed during an official visit of Cambodian Deputy Prime Minister and Minister of Foreign Affairs and International Cooperation H.E. Mr. Prak Sokhon to the Maldives, where he met the Minister of Foreign Affairs of that country, H.E. Abdulla Shahid (ODRI).
The visa-free agreement is one of the six agreements that Cambodian and Malvidian authorities signed to strengthen bilateral relations between both countries.
Other agreements include a MoU on Health Cooperation to provide support to the Maldives in the enhancement of healthcare facilities, a MoU on Tourism Cooperation to promote and facilitate travel and specifically travel for tourism purposes, an Agreement on Economic Cooperation, and a MoU to strengthen economic, industrial, and business cooperation between the Maldives and Cambodia.
Currently, the Cambodian passport ranks 90th according to the Guide Consultants Passport Ranking Index. It allows visa-free travel and visa on arrival to 50 destinations apart from the newly added destination of the Maldives. (Learn more information about Cambodia Passport Ranking)
The Maldivian passport ranks on the 62nd place instead, enabling visa-free travel to 86 countries, including the UAE and the UK, apart from Cambodia. (Learn more information about The Maldives Passport Ranking)
DO I NEED A VISA?
Check if you need a visa
PASSPORT RANKING
Check your passport ranking
Latest News and Articles
17 January 2023
Russia negotiates Visa-free regime with Bahrain, Oman, and Saudi Arabia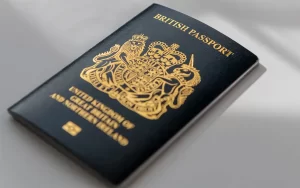 12 January 2023
UK government to introduce new passport fees next month
1 January 2023
Croatia joins the Schengen area