Croatia to join Schengen area on January 1st, 2023
Published on:
09 December 2022
On 8 December 2022, the European Council announced the adoption of a decision on the full application of the Schengen Acquis in the Republic of Croatia.
This implies that the border controls between Croatia and other countries in the Schengen Area will be removed. Checks on travelers at internal land and sea borders will be lifted on January 1st, 2023, and checks at internal air borders will be lifted on March 26th, 2023.
The full participation of Croatia in the Schengen Area will also enable the country to issue Schengen visas and to make unrestricted use of the Schengen Information System from January 1st, 2023.
All the member states of the European Union are part of the Schengen Area, except for Bulgaria, Cyprus, Ireland, and Romania. Non-EU states such as Iceland, Norway, Switzerland, and Liechtenstein are part of the Schengen Area, too.
Since its accession to the European Union in 2013, Croatia has applied most of the provisions of the Schengen Acquis, such as those related to external border controls, police cooperation, and the use of the Schengen Information System.
But in order to fully enter the Schengen Area and become borderless for other countries in it, Croatia had to go through the Schengen evaluation, which lasted four years, from 2016 to 2020.
Croatia demonstrated in that evaluation that it effectively applied the Schengen rules in accordance with the agreed common standards and with fundamental principles. The European Commission concluded that Croatia met all the necessary conditions to fully accede to the Schengen Area in October 2019, and the EU Council confirmed it in December 2021.
However, the addition of countries to the Schengen Area requires a unanimous decision by the Council of the European Union, which didn't come until now.
"I am very pleased that during the Czech Presidency, Croatia was able to take two important steps in its European integration by joining both the euro and the Schengen areas", said Vít Rakušan, Czech Minister of Interior, in a press release from the EU Council. "I am confident that these successes will pave the way for other member states who fulfill the conditions to take the next step in their European journeys, and my colleagues and I will continue to work hard to ensure that we can welcome Bulgaria and Romania into the Schengen family in the near future."
DO I NEED A VISA?
Check if you need a visa
PASSPORT RANKING
Check your passport ranking
Latest News and Articles
17 January 2023
Russia negotiates Visa-free regime with Bahrain, Oman, and Saudi Arabia
16 January 2023
Cambodia Signs Visa-Free Agreement With The Maldives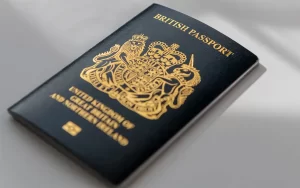 12 January 2023
UK government to introduce new passport fees next month