Russia negotiates Visa-free regime with Bahrain, Oman, and Saudi Arabia
Published on:
17 January 2023
According to Russian Deputy Foreign Minister Yevgeny Ivanov, Moscow is currently working on introducing new visa-free agreements for Russian nationals traveling to Bahrain, Oman, Saudi Arabia, and others.
On January 16th, 2023, the diplomat reported the existence of draft projects regarding visa-free agreements between Russia and several other countries to the Russian news agency TASS last Monday. He mentioned that Russia is negotiating visa-free regimes with Bahrain, Oman, Saudi Arabia, Kuwait, Zambia, Mexico, and Malaysia, as well as the following island states in the Caribbean: the Bahamas, Barbados, Haiti, Trinidad and Tobago, and Saint Lucia.
Russian Deputy Foreign Minister Yevgeny Ivanov added that Russia is also discussing the idea of extending its current visa-free regime term of stay with Hong Kong from two weeks to one month.
He also said that as of today, the Russian Federation offers visa-free entry to its territory to people from more than 60 countries around the world, with their national passports being the only requirement to enter the country.
DO I NEED A VISA?
Check if you need a visa
PASSPORT RANKING
Check your passport ranking
Latest News and Articles
16 January 2023
Cambodia Signs Visa-Free Agreement With The Maldives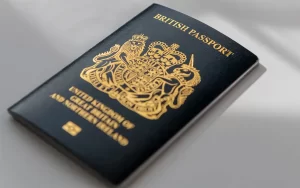 12 January 2023
UK government to introduce new passport fees next month
1 January 2023
Croatia joins the Schengen area